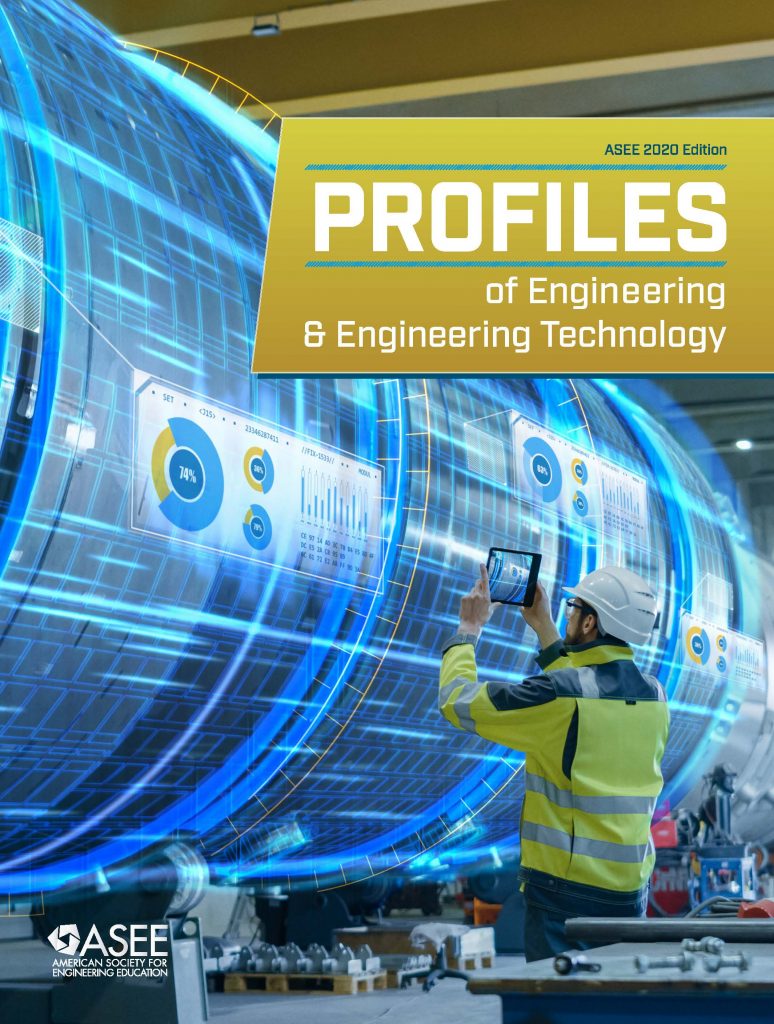 ASEE publishes the leading data on engineering colleges in the United States including both individual college statistics and national trends. This data is published annually in the Profiles of Engineering. & Engineering Technology.
The Profiles and Data Book (Coming soon!)
Online Profiles
This directory provides detailed profiles of U.S. and Canadian schools offering undergraduate and graduate engineering, as well as engineering technology programs with the intent of preparing prospective students for their future education in engineering.
This data allows administrators to benchmark and assess their programs.
Information was furnished by institutions that responded to ASEE's annual survey. Before deciding upon an institution for study, students should contact the appropriate offices and consult the degree program catalogs at each institution to verify information. Questions about information provided should be addressed to the respective institutions.